Savages Wood Structure
Perhaps a mill ?
This structure has not been previously recorded.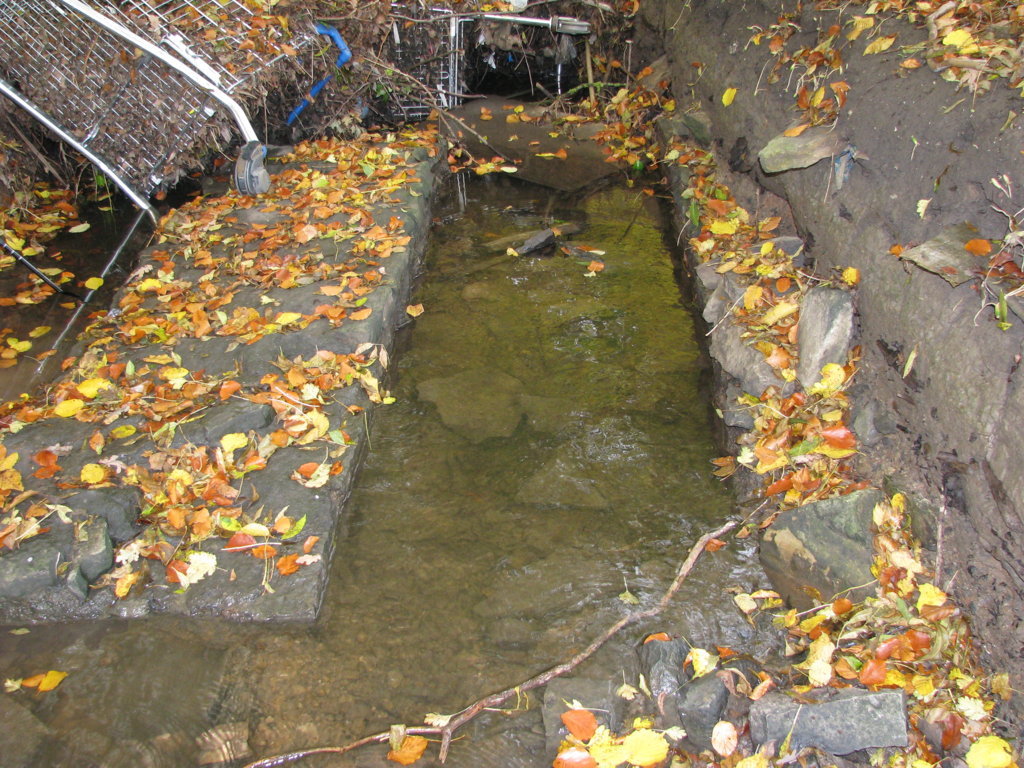 The stone structure in the stream
The corner of the RH block
More of the LH block
The RH wall
The RH bank, note the plastic embedded, suggesting bank is disturbed.
The RH bank, showing wood embedded.
A log on the RH bank, part of the original structure?
The LH bank, note no embedded stones or roots showing.
Sketch of Stonework.
Copyright 2010 Southern Brooks Archaeology